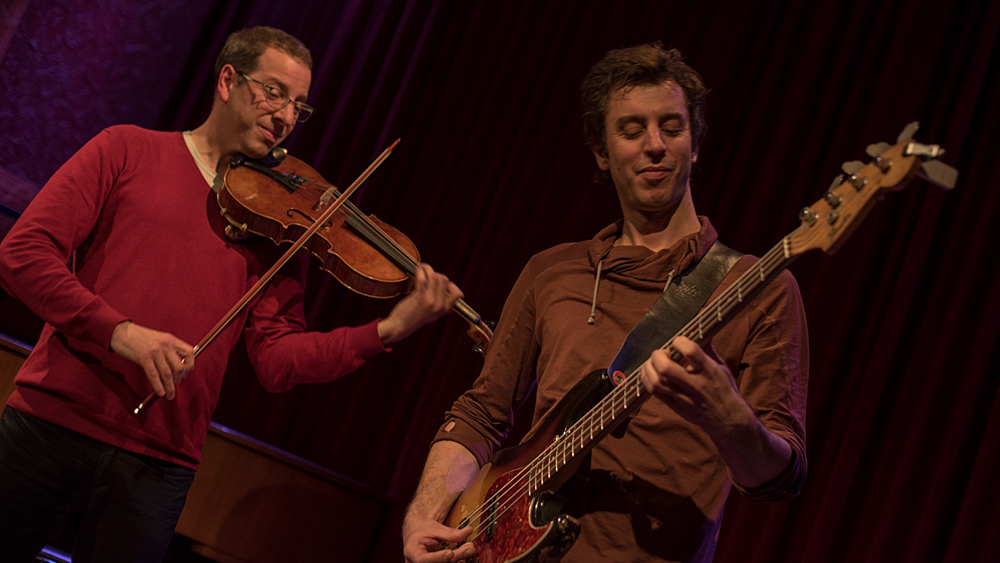 We just started our journey
After the release of 'Sudoku', the first album of Oene under his own name, it was clear that the duo of Mark and Oene was the band that was going to play the Sudoku release concerts. We played 16 concerts so far: some of them as a duo and some of them had special guests joining us.
The whole time we have been adding new repertoire and Mark was just given a grand by the National Arts Fund to write a whole lot of new repertoire for our duo. With such a wide range of new compositions we plan to record our first duo album in June of this year.
With the release of that album in the fall we are organizing the release tour, which will also take us out of the Netherlands. At this moment we are working on a tour in the UK and in that we will collaborate with inspiring musicians such as Fraser Fifield (low whistle / soprano sax) and Graeme Stephen (guitar). Also a tour in India, with percussion player B.C. Manjunath, will be booked in the (near) future.
In other words: we have been playing together for 20 years and plan to play a lot more in the future. Stay tuned!