Album presentation
Shapes of Time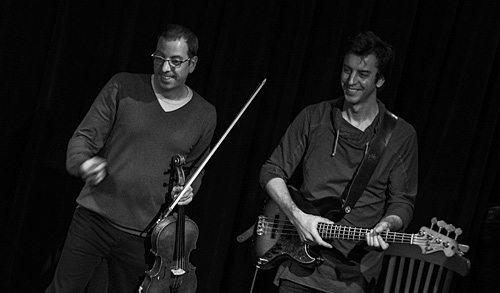 Oene van Geel and Mark Haanstra share a musical history of more than twenty years.
Traversing eclectic musical genres – jazz to classical, Indian to pop music – has led them to a surprisingly original idiom. Equipped with only a viola and a bass guitar, they have achieved an equally surprising contrast, with what is essentially the smallest "band" possible.
. . After all these years the communication between them seems to be telepathic . .

Eddy Determeyer, Draai om je Oren, November 2016
Their debut album, Shapes of Time, will be released on March 19, 2018, and features special collaborations with visual artist Udo Prinsen and guitarist Raphael Vanoli. From the 23rd of March, the album will be toured live, in collaboration with the British-Colombian duo Bitch 'n Monk.
Read more.
more info