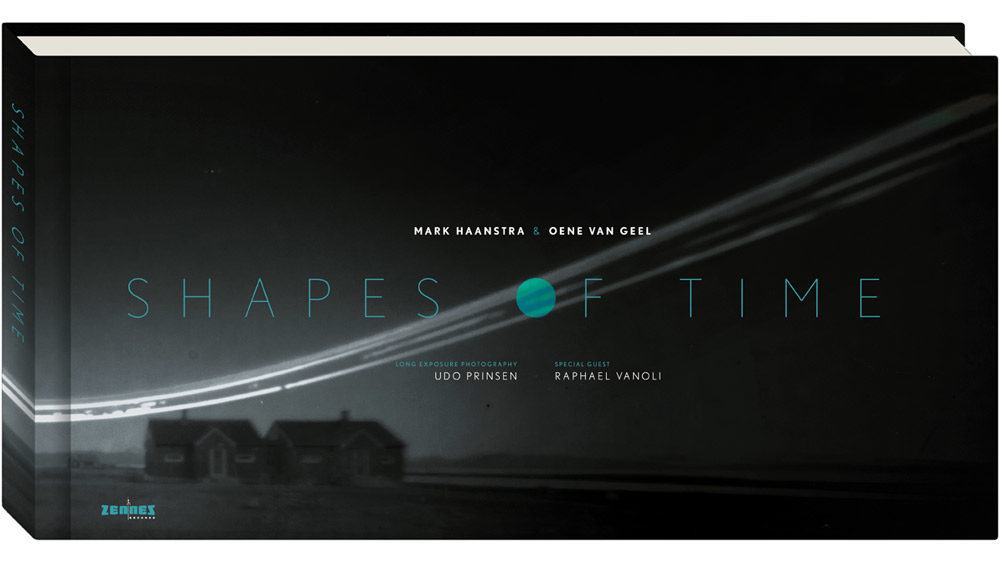 Mark Haanstra & Oene van Geel – Shapes of Time (ft. Raphael Vanoli & Udo Prinsen)
Limited edition! Cd in 32 page hardcover art book with long exposure photography by Udo Prinsen.
Get your copy of this special cd/artbook here.
Shapes Of Time is an attempt to aurally translate a search for suspension and focus in a world led by fragmentation and urgency. During a polar expedition, visual artist Udo Prinsen installed various pin-hole cameras; the light of several months is represented in one photo. While short movements are not visible on the images, the movements of the sun along the horizon are; a 'coagulated' map of time. Mark and Oene's music is an auditory translation of these images: one unit made up of elements that have emerged from years playing together and exchanging ideas – and the tranquil and contrasting landscapes in the photos served as inspiration for the material on this new album. Ideas arose that perhaps the subtlety of guitarist Raphael Vanoli could contribute powerfully, connecting images and sound. Both the duo's music and Udo's photographs give a skewed image of reality – you hear and see the familiar, but unusual. On the album, music and images form a rather poetic whole.
Mark Haanstra – Bass guitar and Contrabass
Oene van Geel – Viola
Special guests
Raphael Vanoli – Guitar & effects
Udo Prinsen – Long exposure photography
Released on ZenneZ Records, March 2018